When you search on Microsoft Office 2016 on the Internet, you get the subscription version of Office 365 directly. The popularity of the Microsoft Office 2016 package is precisely due to the fact that these are the latest versions of Microsoft Office that can be used without an annual license. For example, it is easy and fast to download the Microsoft Office 2016 Home & Business Pack from licenceking.co.uk.
Office 365 or Office 2016?
Of course, Microsoft Office hopes, with Office 365, that the user will be bound to the manufacturer by an annual contract. Office 2016 is included in this subscription. The main differences compared to a single Microsoft Office license is the ability to use the full package with all its applications on five different mobile devices (including smartphones and tablets) and five PCs. With the OneDrive online storage service, you also benefit from a Terabyte of storage. In addition, as a subscriber customer, you systematically receive the most recent updates of the Office packages. On top of it, Windows 10 users can use Office 2016 at no additional cost. Despite this, many users prefer to purchase an individual license, which you will find at a good price-quality ratio at Licenceking.de, where it will be easy and quick to implement this project.
Your options at Microsoft Office 2016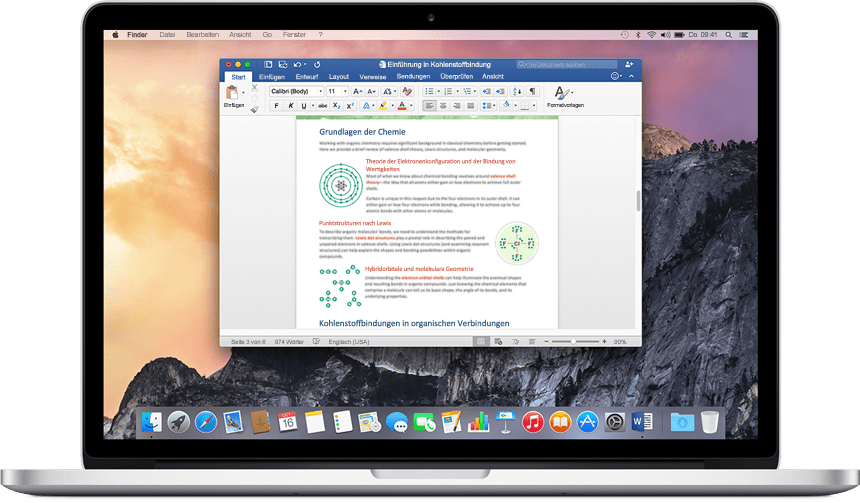 Microsoft Office 2016 has arrived on the market, as in previous versions, in different versions. These are not only price differences, they also include differences in the number of possible licenses and functionalities. If you purchase Office 2016 Home & Student from Licenceking in a single license, for example, you can download the program to a computer. Once the payment has been made, you will receive an email containing the download link and can activate the software by phone right away – it's fast and secure!
In addition to Office 2016 Home & Student, Microsoft has also published 2016 Home & Business, Office 2016 Professional and Office 2016 included in Office 365. The two public favourites are Office Home And Business and Office Home and Student. This latest Microsoft Office package is best suited for private users who want to write or manage documents. If you are self-employed, or if you have a small business, you should choose Office Home And Business or Professional, because the volume of features is more extensive. An example: Office Home And Student does not include Outlook 2016. Office Home And Student and Office Home And Business users receive 15 GB of free storage space for their data and documents once they are registered for the OneDrive virtual storage service.
Compose professional-quality documents with Microsoft Office 2016
With Microsoft Office 2016 Professional, on the other hand, all the necessary applications are available to create, publish, transmit and present professional-quality documents (Access, Publisher, Outlook, OneNote, PowerPoint, Excel and Word). To open or modify saved files online, users can act on documents with Office Online in real time! Any device with an internet connection provides access to the data. You can also invite members of the work team to comment and make changes. It is clear that Office 2016 Professional is best suited for teleworking at home.
Excel allows you to analyse the company's data and draw conclusions. To do this, Excel offers you diagrams that it considers best suited to their graphic formatting. An overview allows you to visualize the optimized processing of your data. Via the web, you can give access to PowerPoint presentations – either by using the valuable presentation service or by sending a link. In addition, you can include your videos, audio clips, diagrams and tables in your OneNote notebook.
Your memos, thanks to the OneNote application, are saved on other devices and synchronized. In Outlook, you can respond faster than in the past by inserting the response into the body of the original message text. To do this, simply write in the reading area. Publisher provides new printing options, whose efficiency will save you time, while Access allows you to run fast queries, but also to summarize and present data from a related table.
Office Home and Business 2016 for Mac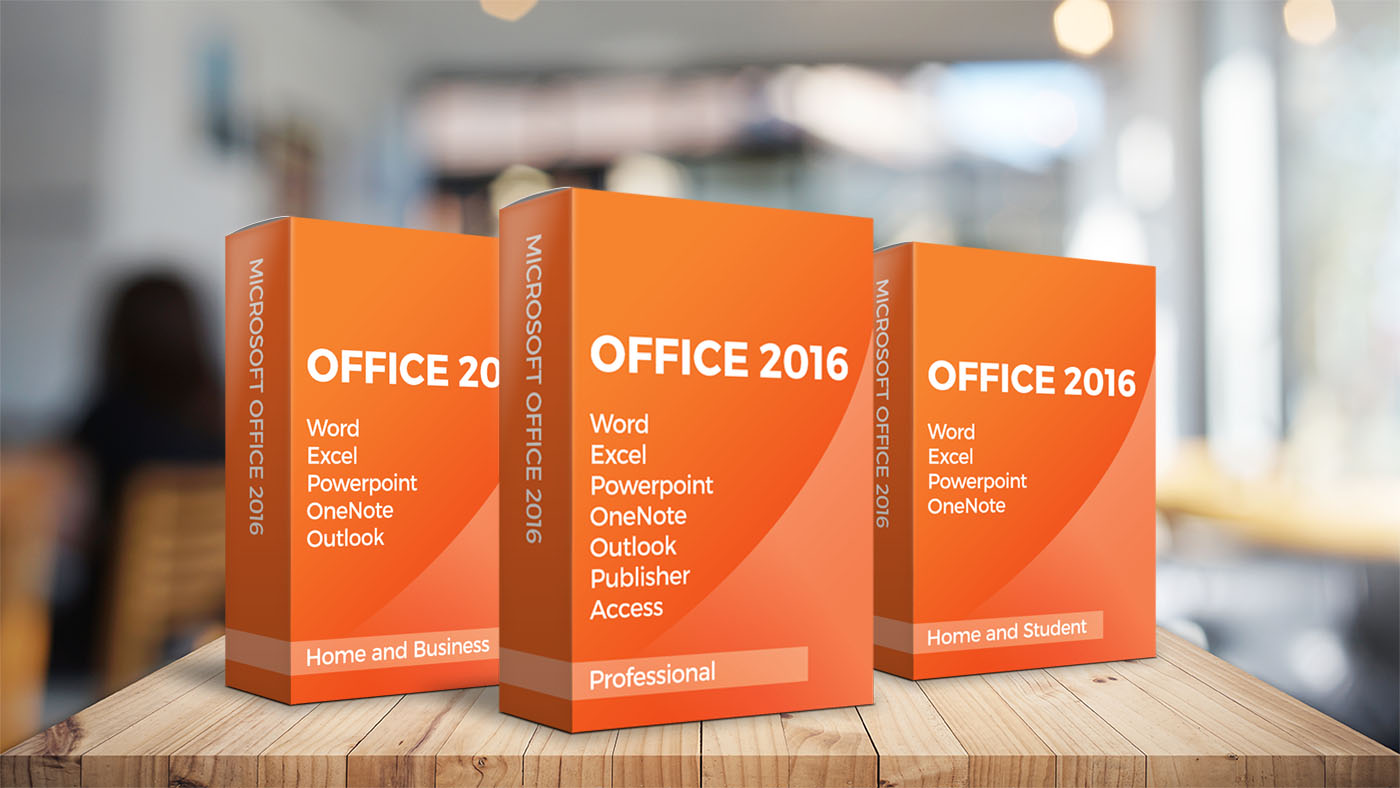 With Licenceking, you can also get a version of Office Home & Business for Mac. This software has been designed for small entrepreneurs, who use Office for example for Outlook performance with its contacts, calendars and emails. This version was forged using Mac features such as full screen view and Retina screen. In addition, there is the connection with Microsoft Share Point, OneDrive for Business and OneDrive. OneNote now allows you to take voice notes. With Office for Mac Home & Business 2016, small business owners can also access their documents online, no matter where they are located.
Microsoft Office 2016 innovations

One of the most important innovations of Microsoft Office 2016 is the possibility of simultaneous collaboration around the same document. This greatly facilitates teamwork during the course of projects. If a colleague changes some passages in Word, a small thumbnail with his name appears on the screen. This way, all colleagues can see who is working on which part. An option has been added in Office 2016: the one that allows real-time work on documents both in the desktop version and in the cloud via OneDrive.
With Office 2016, it is also easier to share files. If you click on the share button in the ribbon menu, the file will be automatically saved in the cloud. It can then be modified by other people and commented on. In the Office 2013 version, the different users were dissatisfied with the themes because, according to the criticisms identified, the backgrounds of the applications were too white. Today, we can see in the Microsoft Office 2016 comparison that it offers five different themes (dark grey, medium grey, light grey, white and the coloured standard). The dark grey theme is particularly successful.
It is quite similar to Windows10's Dark Theme and allows wild users to avoid damaging their eyes, despite the hours they spend sitting in front of the computer. One of the most interesting features among the innovations of Office 2016 is the Tell Me function. This makes it easier to find Office 2016 functionality. To do this, the user enters a search term into an insert at the top of the document edge, and is presented with a panel of possible matches. Thus, there is no more long-term research in all the menus of the ribbon.
Save with Licenceking: for standard users, small businesses and the self-employed, Microsoft Office 2016 without subscription is enough
Of course, there are users, such as large companies, consortia, institutions or educational institutions, for whom an Office 365 subscription is cost-effective, as they are dependent on continuous updates and a large number of licenses. For standard users, small businesses and the self-employed, i.e. the majority of users, the standard versions of Office 2016 are actually sufficient. These are available for easy, fast download at Licenceking, and in a good price-quality ratio. As soon as payment is made, you receive by email your installation key for downloading and your project is ready to start! There is no easier or cheaper way to find it. Thus, you save on average more than 65% compared to the Microsoft price by buying from Licenceking!
Price comparison according to the different editions of Microsoft Office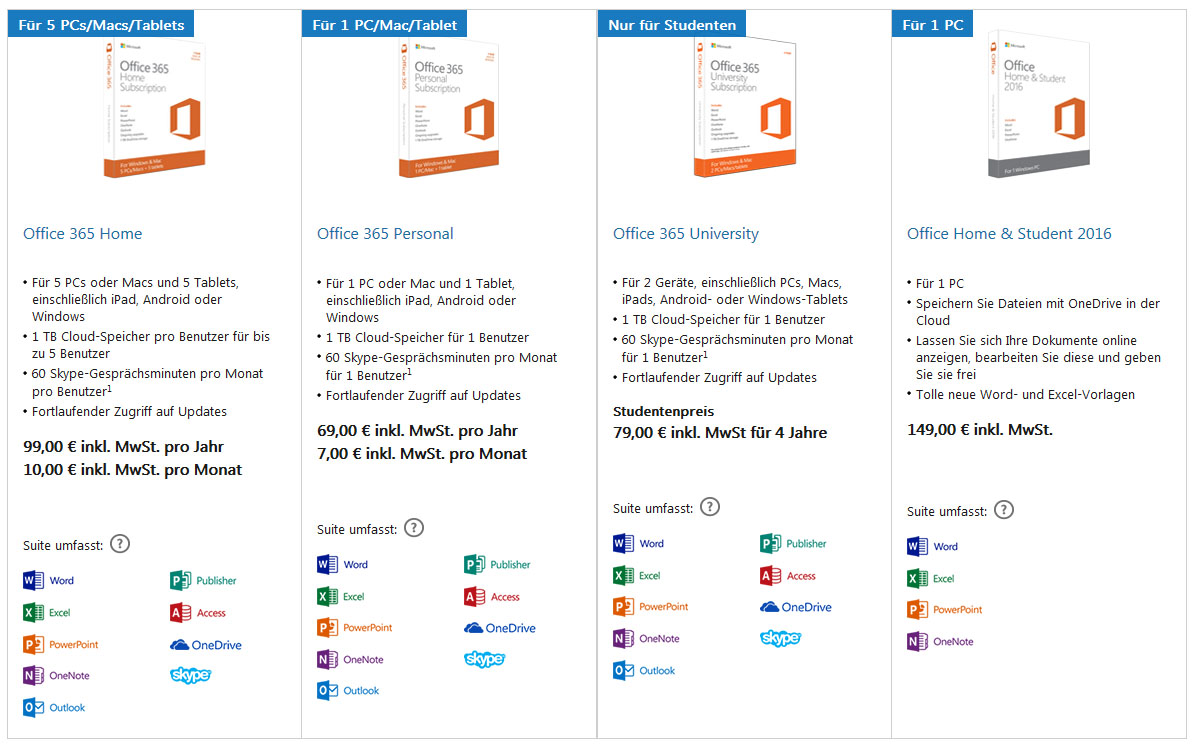 Home & Student 2016: at Microsoft 149£/ at Licenceking 79£ (saving 47%!!!!)
Office Home & Business 2016: at Microsoft 279£, at Licenceking 109£ (Economy: 61%!!!!)
Office Home & Business 2016 for Mac: at Microsoft 279£/ at Ilcenceking 119£ (Economy: 47%!!!!)
Office Professional Home & Business 2016: at Microsoft 539 £ at licenceking 140 £ (A saving of 74%!!!!)