Although Microsoft has been offering since Office 2016, with OneDrive, a platform that allows you to save your documents directly in the cloud, many users still prefer to use Google Drive for Office. This is especially true for companies since Google Drive allows work teams to quickly and easily access documents to work together on them. In this Week 2 Hacking, we explain how it works and how you can install the plug-in for Google Drive for Office.
Use Google Drive for Office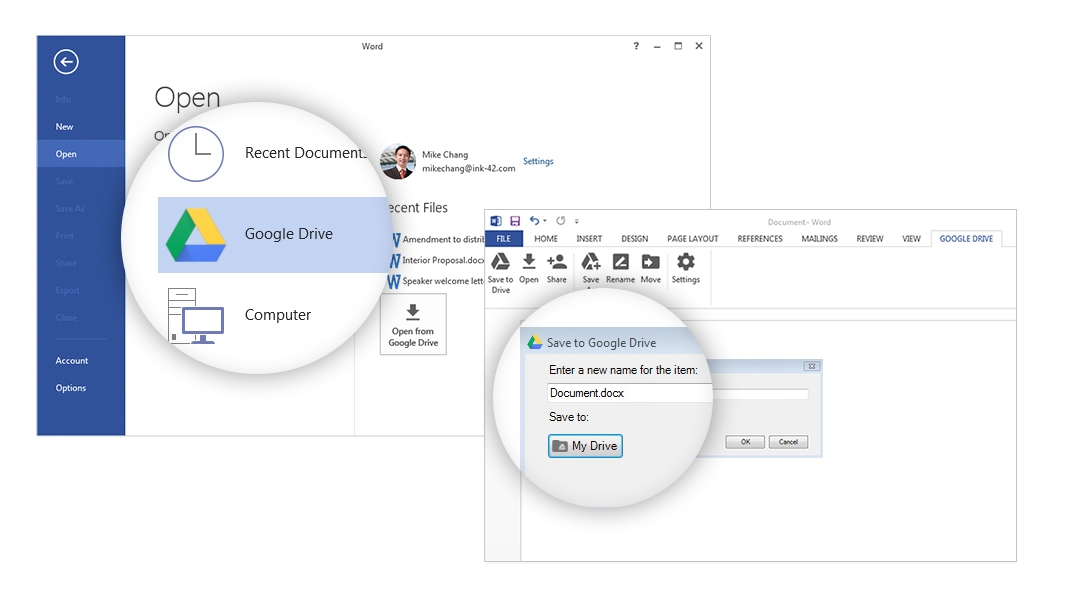 Linking Microsoft Office with Google Drive through the Microsoft Office plugin is a very simple matter. Thereafter, you can use Google Drive for PowerPoint, Word, Google Drive for Excel or Outlook programs (Office 2010, 2013 and 2016). The Office menu bar will indicate that the plugin has been installed. Unfortunately, the Google Drive plugin does not work for Mac, because the API/Add-in framework is missing.
Install the Google Drive plugin for Office
In order to use Google Drive, you must install the plug-in on the user's computer.
in the web browser, search for the plug-in page
click on download
click on run
cliquer sur Exécuter
choose from the home page First Steps
log in with your Google Account
once on Google's permissions page, click on Accept
The plugin can now access your documents on Google Drive.
To open the files stored on Google Drive, do the following:
open the Office program
click on File -> Google Drive -> Open from Google Drive
select the file in the dialog window that opened
CTip: The file will be opened in the new window of the corresponding application if you have selected a file saved as a slideshow, table or Google document.
Click on Select to open the file?
Do you want to share a file?
Open the file from Google Drive with your office programm
click on Google Drive
in the Google Drive options, select Share
enter Google Groups email addresses, groups or the names of people with whom you want to share files
authorized persons receive an email informing them that access to the file has been granted
This is how to save files in Google Drive:
in your program, click on Google Drive
select Google Drive
Here's how to copy files:
click from your program on Google Drive
select Save as
enter the new file name
click on OK

Rename or move files with Google Drive for Office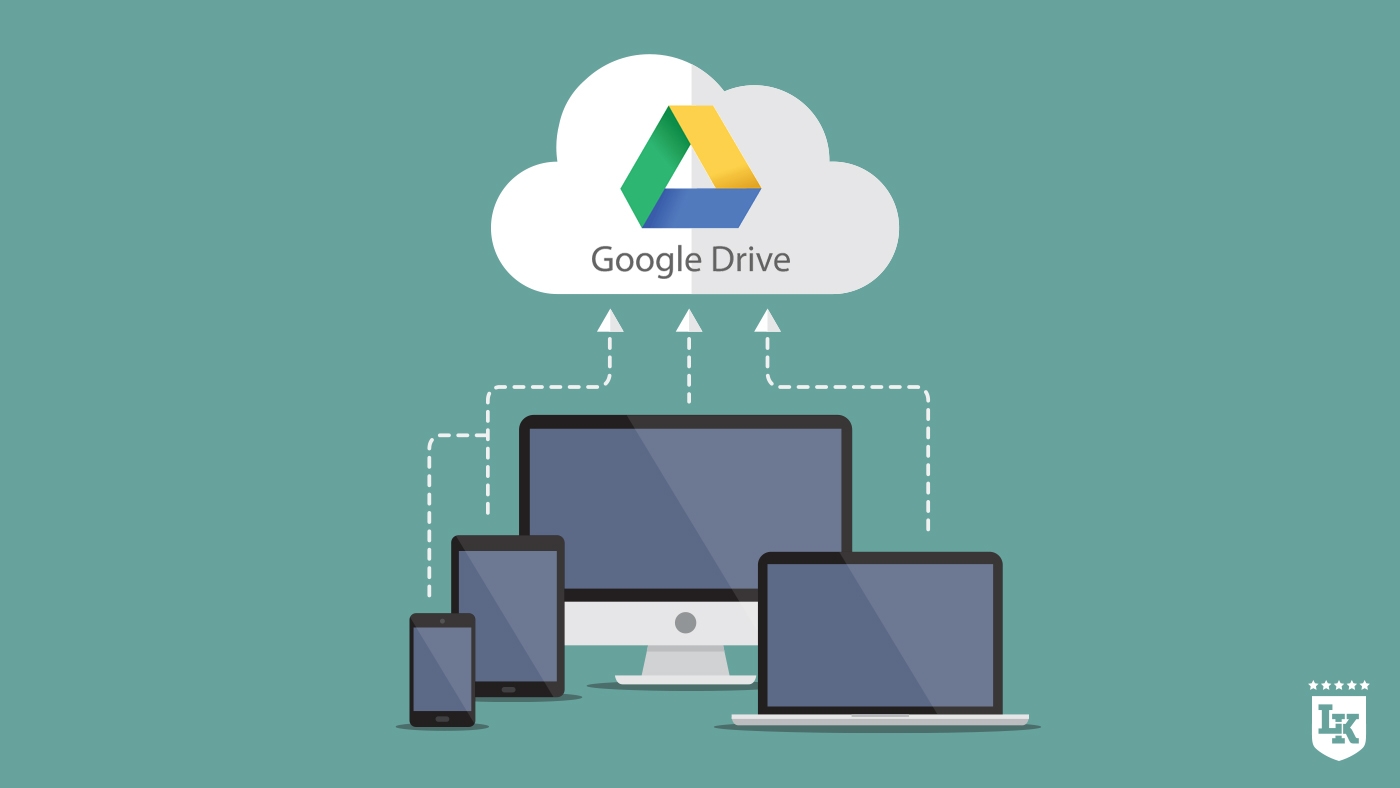 To rename files….
open your Google Drive file in your office programm
cliquez sur Google Drive
select Rename

give a new name to the file
click on OK
To send files from Google Drive:
click on New message in your application
select Attach files from Google Drive
click on Insert as Drive link, if the link to a file is to be sent
click on Insert as attachment to attach the file
select the file to send
click on Insert
If you want to attach locally save files:
click on New message

chose Attach file

select the file on the computer you want to send
click on OK
secure the file on Google Drive
Tip: if the file is too large, it can also be sent as a link to Google Drive
Attachments can also be saved on Google Drive:
click in your program on Google Drive
chose Save attachment on Google Drive

Use Google Drive for Office as an organization

Since Google Drive for Office makes it much easier to work together and in real time on shared files, it is primarily groups, training organizations and companies that appreciate its use. To make it possible, the Google Drive plugin must be installed on each computer. The G Suite administrator, who manages services for other users in your organization, can set up automatic updates for the plugin. Monitoring of its use is also available.
This is how employees can use Google Drive for Office:
The G Suite administrator activates settings for Google Drive applications within your organization
he can then intervene on Google Drive data files via Drive-Plugin
registration in the Google Admin console
Click on Apps -> G Suite -> Google Drive and Google Docs -> Data access

in the Add-ons section, choose the Allow to install Add-ons for Google Docs from the Store Store
Two options are available to you so that the user can install the Google Drive plugin:
Users download the plugin
The administrator makes the .msi file available for users/users can take the option Run programs published in the Windows operating system
Download the installation program for the
That's it, the Google Drive plugin for Office is installed! This will simplify your teamwork and make it more efficient!